Good evening. Over the course of his series, Eyck Freymann has argued that what we're living through now is not a cold war between China and the U.S., but the early stages of a Warming War — starting off cold, but structurally set up to get hotter and hotter over time. Unable to agree on a political solution to the problem of climate change mitigation, the world's two largest emitters have begun to think about contingency plans for extreme warming scenarios, and they are even toying with the idea of 'geoengineering' the planet's climate — the subject of this week's cover story.
Elsewhere, we have infographics on China's illegal fishing; an interview with Sue-Lin Wong on getting to know Xi Jinping; a round up of the best new China books; and an op-ed about what the 'Korean miracle' might mean for China. If you're not already a paid subscriber to The Wire, please sign up here.
Want this emailed directly to your inbox? Sign up to receive our free newsletter.
---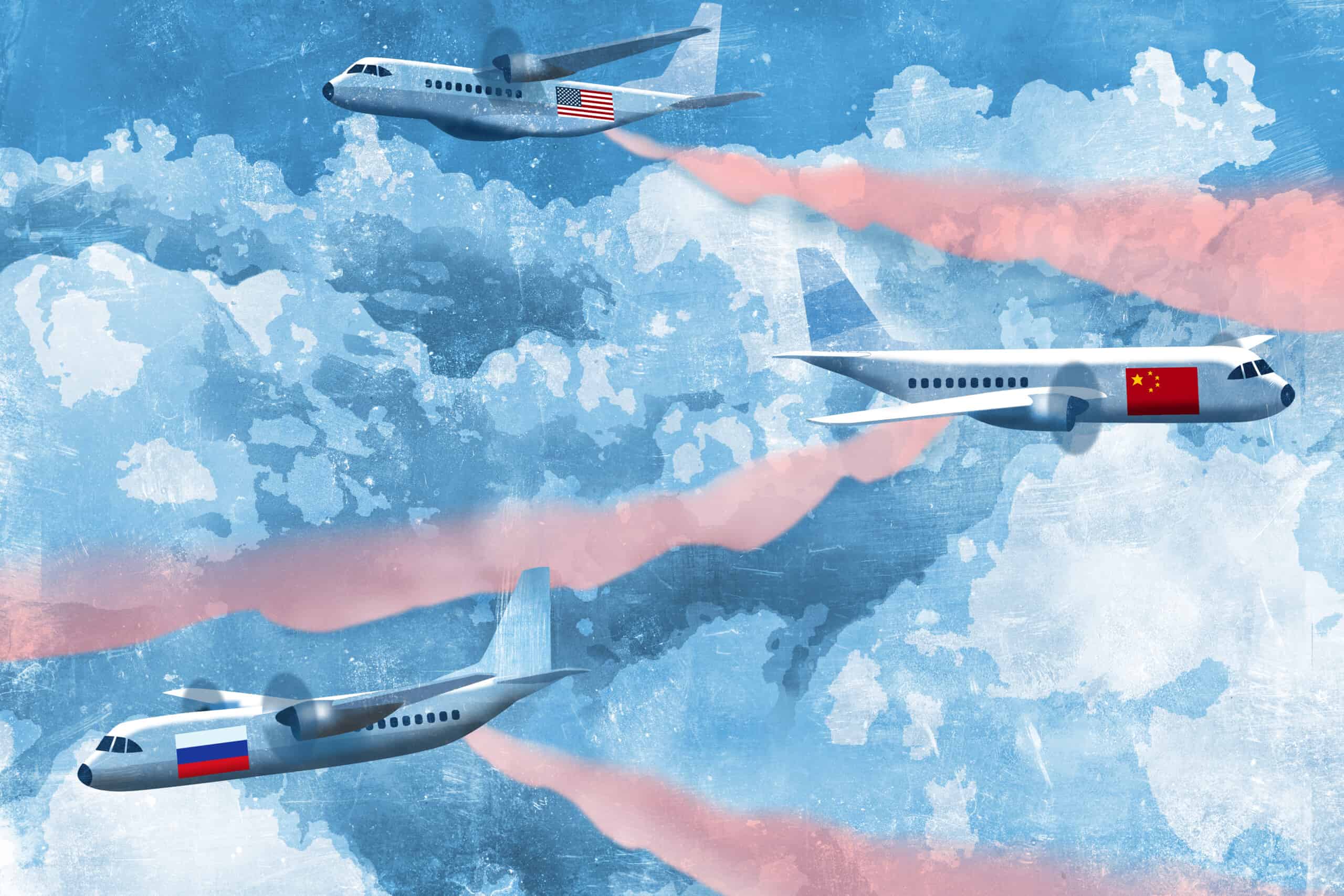 With climate diplomacy deadlocked, researchers and policy makers are grappling with extreme warming scenarios and sobering choices — including tinkering with the global climate. Despite the many risks, the U.S. and China are both barreling forward with geoengineering research, and many experts warn there aren't adequate guardrails in place. As Eyck Freymann shows in the sixth and final part of The Warming War series, the geoengineering arms race is just getting started.
---
Last week, the Treasury Department imposed some of its harshest financial sanctions on two large Chinese fishing companies and their top executives in a major show of force by the Biden administration. This week's infographics by Eliot Chen look at the fight against illicit seafood: China's role in it, the companies involved, and why the U.S. is cracking down on the practice now.
---
Sue-Lin Wong is a China correspondent at The Economist. Previously, she reported on China for the Financial Times and Reuters. She is now based in Singapore and is transitioning to cover Southeast Asia, after she was forced to leave Hong Kong in 2021 when her visa was not renewed. She recently released a podcast series, The Prince, about the life of Xi Jinping. In this week's Q&A with Katrina Northrop, she talks about making the podcast and what she learned — and didn't learn — about Xi Jinping in the process.
Sue-Lin Wong
Illustration by Kate Copeland
---
After almost three years of draconian zero-Covid policies in China, we have witnessed mass protests, a sudden lifting of restrictions, and now the inevitable wave of Covid infections. Books dance to a slower beat than the news cycle, but they do provide deeper context to help answer the critical question: how did we get to where we are? These are Alec Ash's recommendations for the best new books on China.
---
China is perhaps the most notable recent case of simultaneous economic growth and increasing authoritarianism. But as Keun Lee argues in this week's op-ed, South Korea's recent history shows how a vibrant economy can lead to the emergence of a large middle class — and, with it, demands for democratization.
Subscribe today for unlimited access, starting at only $19 a month.